EXIN Agile Scrum Master is a certification that looks to confirm both skills and knowledge of the Agile framework and Scrum methodology. Agile Scrum is about working together to successfully reach a goal. Agile methodologies are popular approaches in software development and are increasingly being used in other areas. Scrum practices include establishing cross-functional and self-managed teams, producing a working deliverable at the end of each iteration or Sprint. The scrum master is a facilitator for an agile development team. Scrum is a methodology that allows a team to self-organize and make changes quickly, in accordance with agile principles. The scrum master manages the process for how information is exchanged.
This agile scrum master certification focuses on adopting Agile or Scrum in the workplace and taking on the role of Scrum Master.
Agile
An Overview of Agile
Why Agile?
Significance of Agile
Agile Manifesto
Various Principles in Agile
Agile Frameworks
Project Management: The Changing Scenario
Agile: Traditional Approach
Agile Facts and Figures
Agile: Estimating, Planning, Monitoring, and Control
Agile on Complex Projects
Agile Planning , Estimation & Analysis
Understanding Agile Planning
Understanding Agile Monitoring and Adapting
Task/Kaban Boards
What is Timeboxing?
Planning: Iteration and Release Planning
WIP Limits
Burn Down/Up Charts
Understanding Cumulative Flow Diagrams
Defining Process Tailoring
Variance and Trend Analysis
Agile Communication ,Soft skills and product quality
Agile Communication
Understanding Information Radiator
Agile Tooling
Osmotic Communications
Two-way Communication
Daily Stand-Ups
Active Listening
Risk Management
What is Risk Management?
Risk-Adjusted Backlog
Risk Based and Architectural Spike
Earned Value Management(EVM)
Value Stream Mapping
Value Based Prioritization
Customer-Valued Prioritization
Minimal Viable Product
Scrum
An Overview of Scrum
Features of Scrum
Product Owner
Planning Poker
What is Sprint
Scrum Master
Manager in Scrum
Scrum Pre-planning meeting
Sprint Calendar
Scrum Metrics, Planning & Estimation
Iterations
Business Value Delivered
Velocity
BurnDown
Code Coverage and Pairing
Release Planning
Velocity and Historical Data
Planning a Release in Scrum
Advantages and Disadvantages of Scrum
Best Practices in Scrum
Proficient in Scrum terminologies and their applications
Ready to facilitate daily scrums, user stories, sprint planning, and sprint reviews
Capable of producing the different Scrum artifacts including the product backlog, sprint backlog, finished deliverables, and definition of done
Equipped to implement distributed Scrum over teams spread across geographies
Prepared for a Scrum Master role with any Scrum implementing organization
Prepared to setup and handle projects on a JIRA cloud site
Prepared to pass the EXIN Agile Scrum Master exam on your first attempt
The Agile Scrum Master certification course is best suited for:
Team Leaders
Project Managers
Members of Scrum teams such as developers, Scrum Masters, and product owners
Managers of Scrum teams
Teams transitioning to Scrum
Professionals intending to pursue the Scrum Master certification
There are no particular eligibility criteria for the Agile Scrum Master course; it is suited for any professional aspiring to a career in management.
Type: Online Exam having Forty (40) multiple choice. Each question will have 4 options, one of which is right carrying 1 mark.
Duration: 60 minutes. Candidates sitting the examination in a language other than their native language have a maximum of 90 minutes.
Pass Score: 65% (26 0f 40)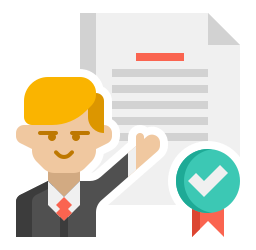 Accredited
Training Centre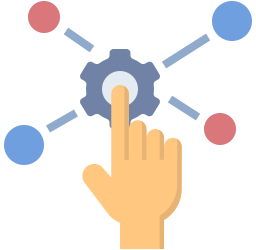 Multiple
Training Delivery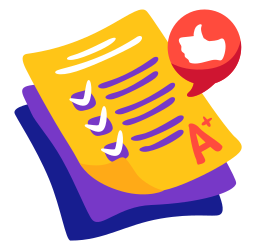 100%
Passing Warranty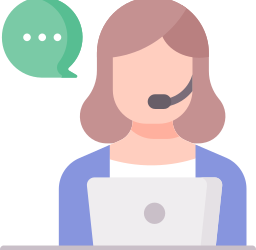 After
Training Support
Agile, Scrum & Testing Programs