ITIL 4 Practitioner: Supplier Management certification training courses and exams based on the ITIL practice for Supplier Management.

ITIL 4 Practitioner: Supplier Management module focuses on how to ensure that the organisation's suppliers and their performances are managed appropriately to support the seamless provision of quality products and services. This includes creating an optimised sourcing strategy, as well as closer, more collaborative relationships with key suppliers to uncover and realise new value and reduce the risk of failure.

ITIL 4 Practitioner: Supplier Management practice module is for IT professionals who want to prove and validate their skills in this specific practice area. The individuals can demonstrate their understanding and application of the key concepts, principles, value and challenges of the practice at both strategic and operational levels, maximising value of the Supplier Management practice in their everyday work.
Key concepts of the practice

Processes of the practice

Roles and competencies of the practice

How information and technology enable the practice

Role of partners and suppliers in the practice

How the ITIL capability model can be used to develop the practice

How the guiding principles support the practice?
Ensure the effective use of third-party services by establishing a common approach to sourcing strategy and managing supplier relationships.

Maintain a single point of control on active and planned supplier contracts and services.

Define strategies for the use of suppliers' and partners' services, to evaluate and select suppliers, and to ensure that consumed services meet or exceed agreed service levels, the cost of the consumed services is optimal, and associated risks are understood and controlled.

Improve customer satisfaction and loyalty

Measure, assess and develop the Supplier Management practice capability in their organisation by using the ITIL Maturity Model.
The target audience for this document is candidates taking the ITIL 4 Supplier Management Practitioner module.
In order to access ITIL 4 Supplier Management exam, candidates must hold an ITIL 4 Foundation certificate or an ITIL 4 Managing Professional Transition certificate.
Duration of 30 minutes (45 minutes for candidates taking the exam in a language other than their native)

Closed book

20 multiple choice questions

1 mark for each correct answer

Passing score: 13/20 marks - 65%
Note: This course is inclusive of online Proctored Exam voucher. Appearing for the exam is mandatory after completing the training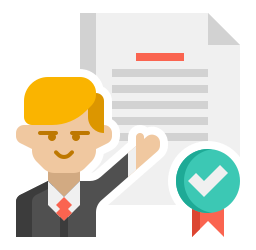 Accredited
Training Centre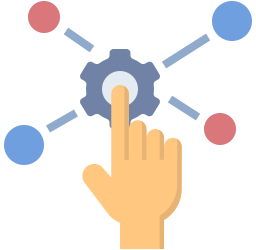 Multiple
Training Delivery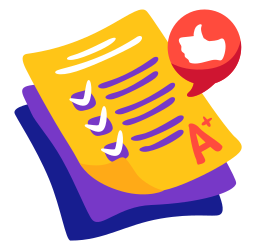 100%
Passing Warranty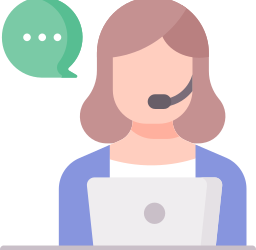 After
Training Support
IT Service Management Programs