The Foundation level is designed as an introduction to ITIL 4 and enables candidates to look at IT service management through a BRAND NEW end-to-end operating model for the creation, delivery and continual improvement of tech-enabled products and services.
The course is designed as an introduction to ITIL 4 and enables you to understand a new way to look at IT Service Management through a Service Value System (SVS).
ITIL 4 takes you through a more evolved view of a Service Value System (SVS), which provides a holistic end-to-end picture of what it really means to contribute to business value, and also integrates concepts from models such as Lean IT, Agile and DevOps.
Understand the key concepts of service management
Understand how the ITIL guiding principles can help an organization adopt and adapt service management
Understand the four dimensions of service management
Understand the purpose and components of the ITIL service value system
Understand the activities of the service value chain, and how they interconnect
Know the purpose and key terms of 18 ITIL practices
Understand 7 ITIL practices
High level overview of ITIL v3's 5-step Lifecycle model and how the current 26 processes and functions map to the new ITIL 4 model
The seven Guiding Principles of ITIL 4
ITIL's new Service Value Chain
The four dimensions of Service Management
The 34 ITIL practices, with a focus on 18 of these
Key concepts from Lean IT, Agile, DevOps, and Organizational Change Management, and why these are important to deliver business value
Individuals who require a basic understanding of the refreshed ITIL framework and how it may be used to enhance the quality of IT service management within an organization.
IT professionals that are working within an organization that has adopted and adapted ITIL, who need to be informed about and thereafter contribute to, an ongoing service improvement program.
This may include but is not limited to, IT professionals, business managers and business process owners.
No Pre-Requisite for ITIL 4 Foundation Certification
Exam Type – 40 multiple choice questions carrying 1 mark each
Duration – 60 Minutes
Prerequisites – None
Supervised – Yes
Passing Score – 65% (26 marks out of 40)
Delivery – Paper based or Online
Note: This course is inclusive of online Proctored Exam voucher. Appearing for the exam is mandatory after completing the training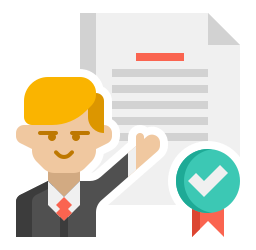 Accredited
Training Centre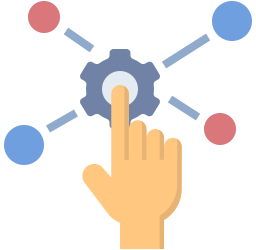 Multiple
Training Delivery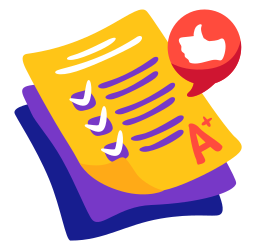 100%
Passing Warranty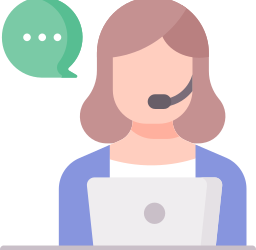 After
Training Support
IT Service Management Programs