ITIL 4 Practitioner: Service Request Management certification training courses and exams based on the ITIL practice for service request management.
Service Request Management is a systematic approach to managing and fulfilling customer or user requests for services. It involves capturing, prioritizing, tracking, and resolving service requests within a defined framework.
A Service Request Manager is an individual or role responsible for overseeing and coordinating the service request management process. They ensure that service requests are properly recorded, assigned, tracked, and resolved in a timely and efficient manner. They may collaborate with various teams and stakeholders to ensure effective service delivery and customer satisfaction.
Key concepts of the practice

Processes of the practice

Roles and competencies of the practice

How information and technology enable the practice

Role of partners and suppliers in the practice

How the ITIL capability model can be used to develop the practice

How the guiding principles support the practice
Create well-defined and organized workflows and procedures.

Minimize costs related to request processing and completion.

Attain achievable fulfillment expectations and increase user satisfaction.

Meet service level agreements (SLAs) with service consumers.

Enhance reputation and build trust with service consumers through improved service quality and transparent user expectations.

Evaluate and enhance the capability of the Service Request Management practice in the organization using the ITIL Maturity Model.
This training course focuses on verifying the competencies and expertise of professionals who aim to foster seamless collaboration across practices and establish efficient service value streams. Job roles suitable for this training course include Service Request Manager, Service Transition Manager, Service Level Manager, Service Desk Manager, Service Desk Analyst, Desktop Support Engineer, Acquisition Manager, IT Asset Manager.
In order to access ITIL 4 Service Request Management exam, candidates must hold an ITIL 4 Foundation certificate or an ITIL 4 Managing Professional Transition certificate.
Duration of 30 minutes (45 minutes for candidates taking the exam in a language other than their native)

Closed book

20 multiple choice questions

1 mark for each correct answer

Passing score: 13/20 marks - 65%
Note: This course is inclusive of online Proctored Exam voucher. Appearing for the exam is mandatory after completing the training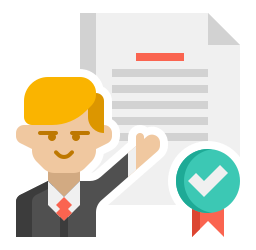 Accredited
Training Centre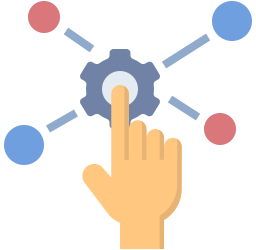 Multiple
Training Delivery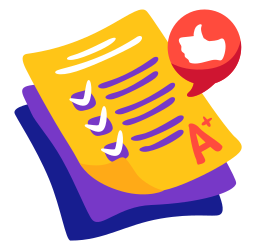 100%
Passing Warranty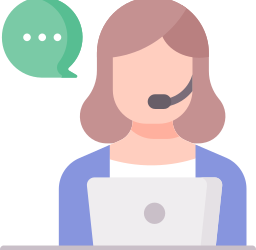 After
Training Support
IT Service Management Programs